HIGH –PERFORMANCE PANORAMA FILMS WILL TRANSFORM YOUR WINDOWS
Imagine walking into any room in your home and feeling at ease. 
No need to close your blinds or curtains to block the heat, and no reason to turn up the air conditioning. 
High-performance Panorama premium window films transform windows to effectively:
Control excess heat
Help guard your furniture from harmful solar radiation
Reduce glare
Help protect your family from dangerous shards of glass in the event of breakage
Wondering how your windows will look with professionally installed Panorama film?  The choices range from barely noticeable to subtle reflective finish from the outside.  Let Eclipse Window Tinting recommend the best options for your home.
Improve the quality of your life by keeping out uncomfortable heat, protecting your furnishings and letting in the view you love, with Panorama® Hilite® spectrally selective window film
Panorama Hilite is the key to high-performing windows. The film is virtually undetectable on your windows, but it keeps your home cooler and more comfortable while protecting your decor. Hilite provides an unaltered view of the outdoors while keeping your home naturally cool, new, and bright and enhance its value. The original appearance of your glass is maintained; Hilite is not noticeable from the outside or inside.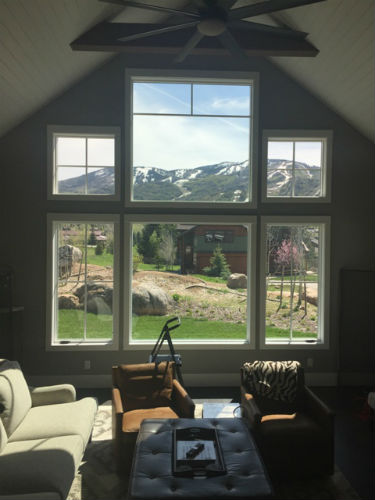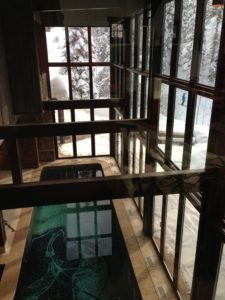 Panorama CX products leverage solar absorbing technology to provide high heat rejection without sacrificing views. View the world through advanced engineering. With a superior level of durability, the CX Ceramic Series offers an attractive balance of solar heat rejection and ultra-low reflectance. With a natural appearance that maintains views, this film line is ideal for demanding mountain environments.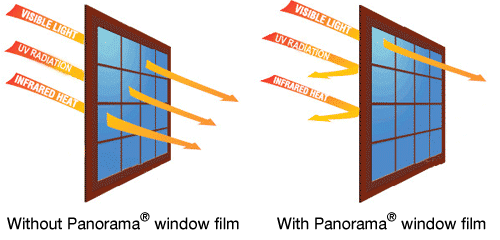 The Dual-Reflective Panorama® Slate Series maximizes your views with reduced interior and exterior reflectance.  Your privacy is increased during the day, while nighttime reflectivity is reduced for uncompromised views out at night.
The Dual-Reflective Panorama® Slate Series offer exceptional solar rejection performance with a more neutral finish. These films maintain views with reduced interior and exterior reflectance, while increasing privacy by day. This series offers an attractive complement to building aesthetics and efficiency. The Slate series maintains minimal nighttime reflectivity for an uncompromised view day or night. Panorama® Slate films are ideal for applications where glare is a primary consideration.